Little Miss & Mr Perry Township Patriot
Event Navigation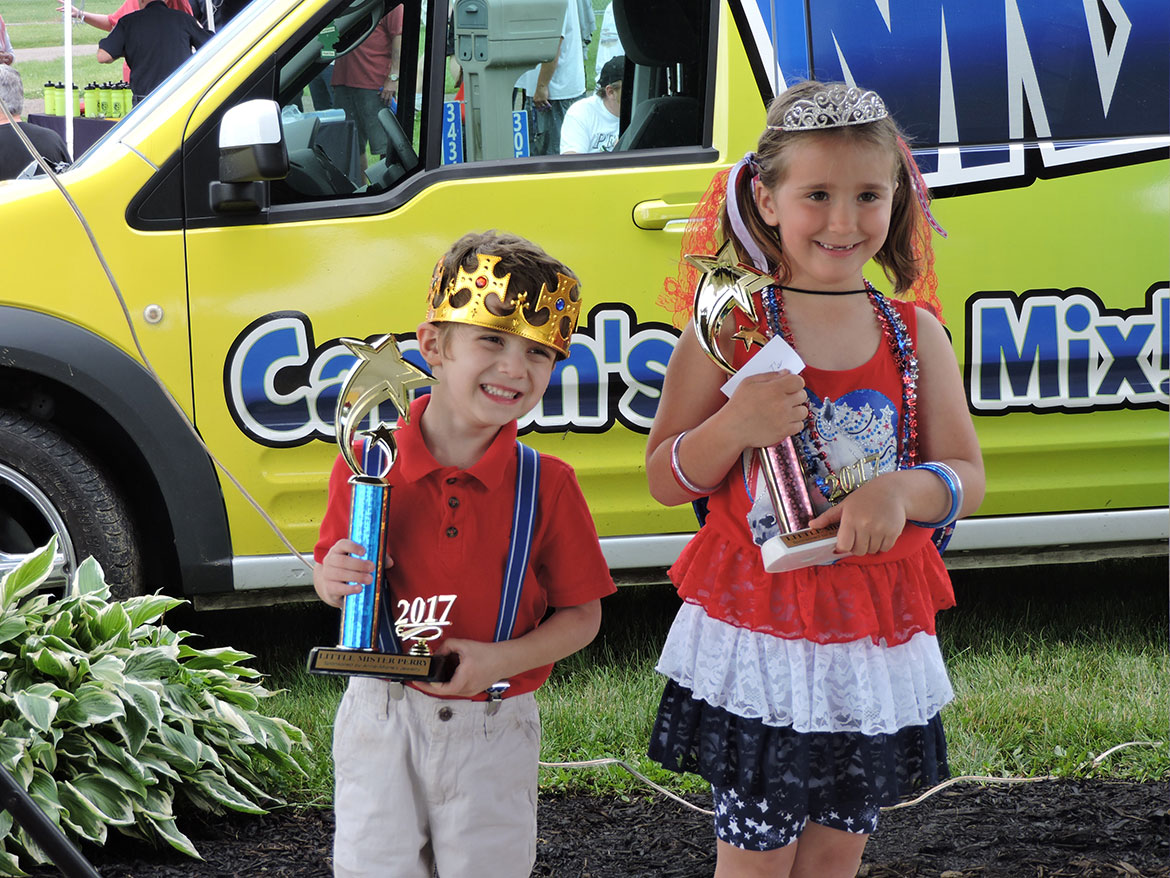 Little Miss & Mr. Perry Township Patriot will be crowned at the Patriot's - in the PHS Stadium Community Event immediately following The Perry Rotorary Patriot's Parade (11:00am to Noon, May 26, 2018)
Youngsters between the age categories of 4 & 5, 6 & 8, 9 & 11 years old may be registered.
The first 30 contestants registered in each age division will be accepted.
Applications must live in Perry Township School District.
Judging based on adherence to the Patriot's in the Park red, white and blue attire theme, and overall personality shown onstage!
There will be a brief entertaining onstage interview of each finalist applicant!
The event is sponsored by Anne Marie's Fine Jewelry, located at 4917 Tuscarawas Street West.
You may direct further pageant questions to: office@perrytwp.com or 330-833-2141. Thank you!