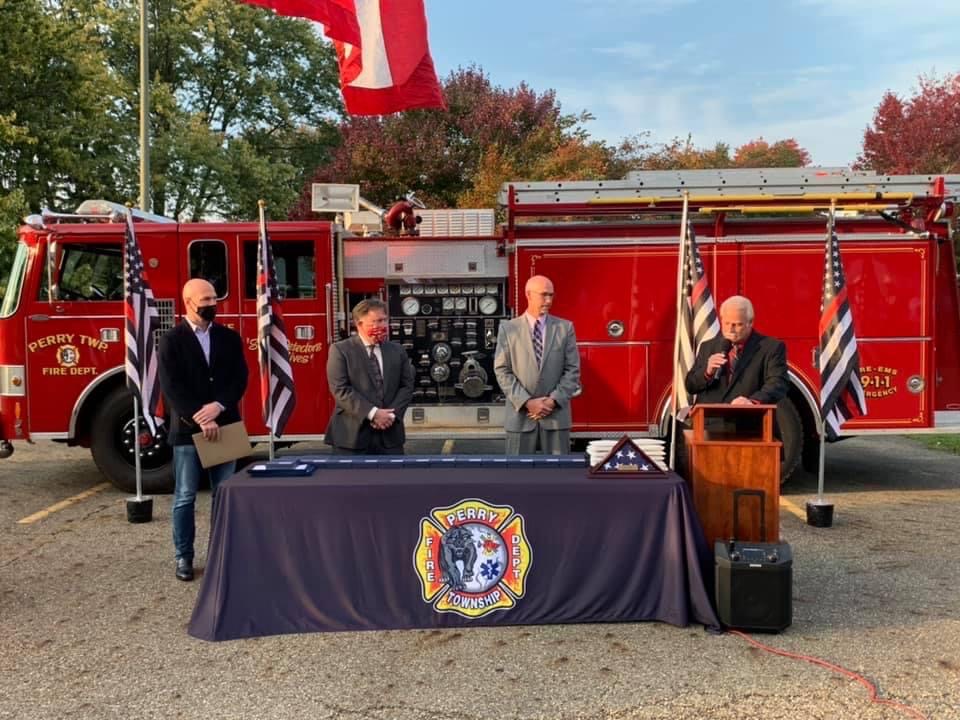 Perry Township Board of Trustees & Anthony Gonzalez Recognize Members of the Perry Twp. Fire Dept.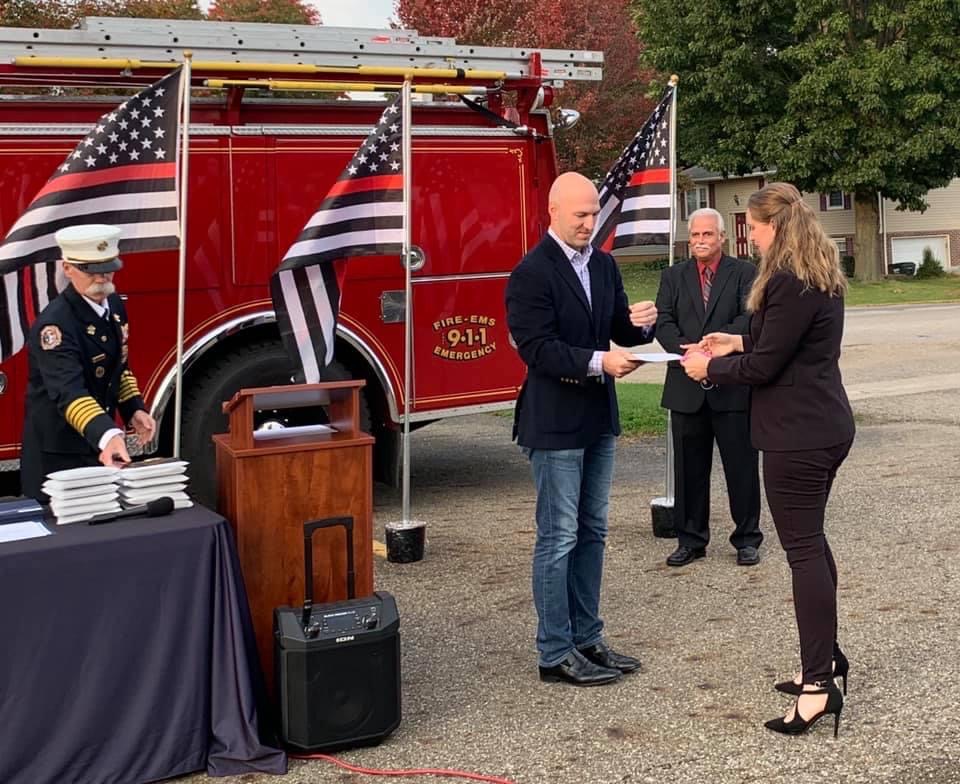 Congressman Gonzalez presented Firemedic Brad Shaffer's wife with a Certificate of Recognition in his absence while serving in Kuwait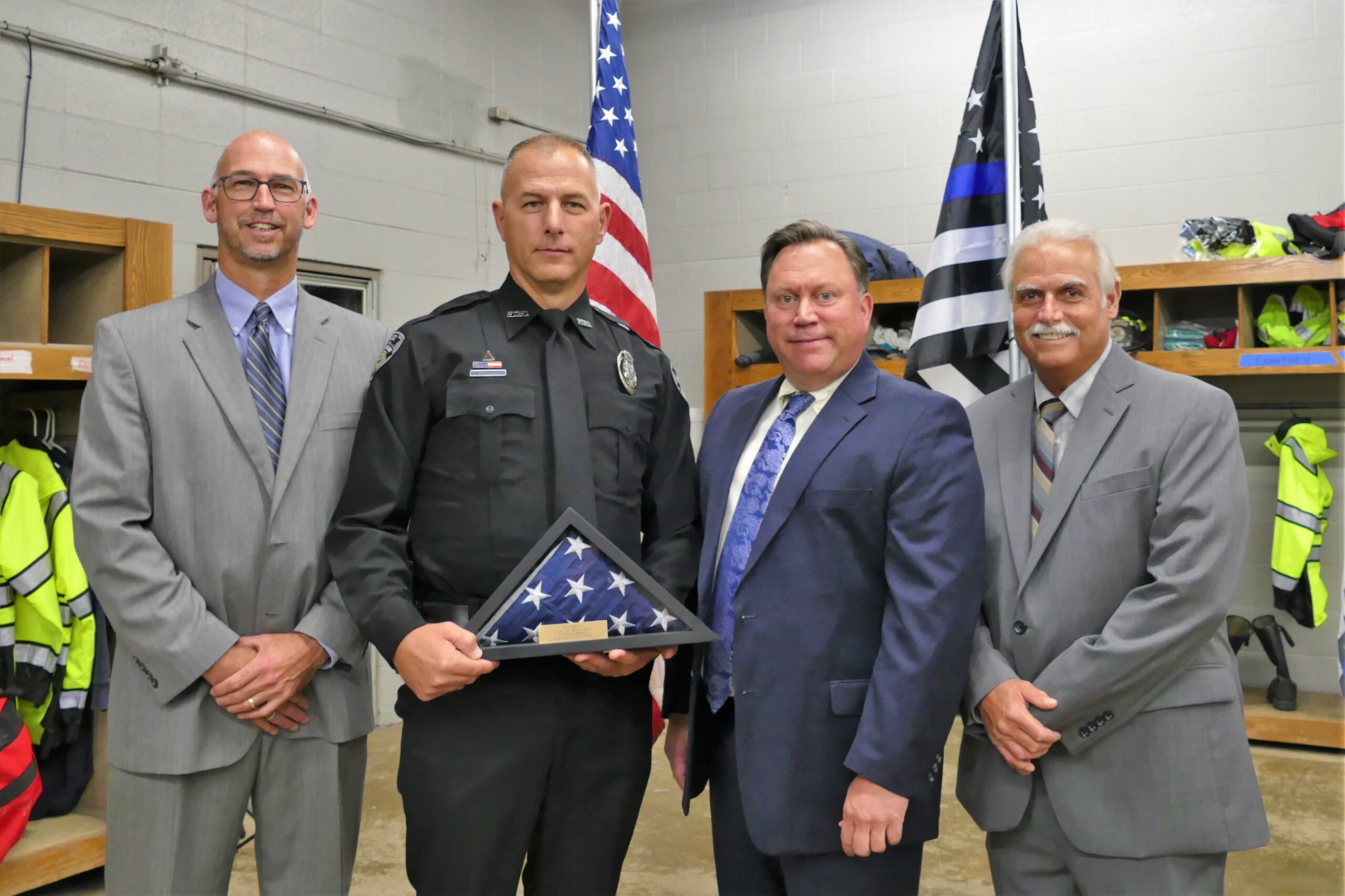 Board of Trustees presented Veteran and Police Officer John Wellman with a framed US Flag After he lead them in the Pledge of Allegiance.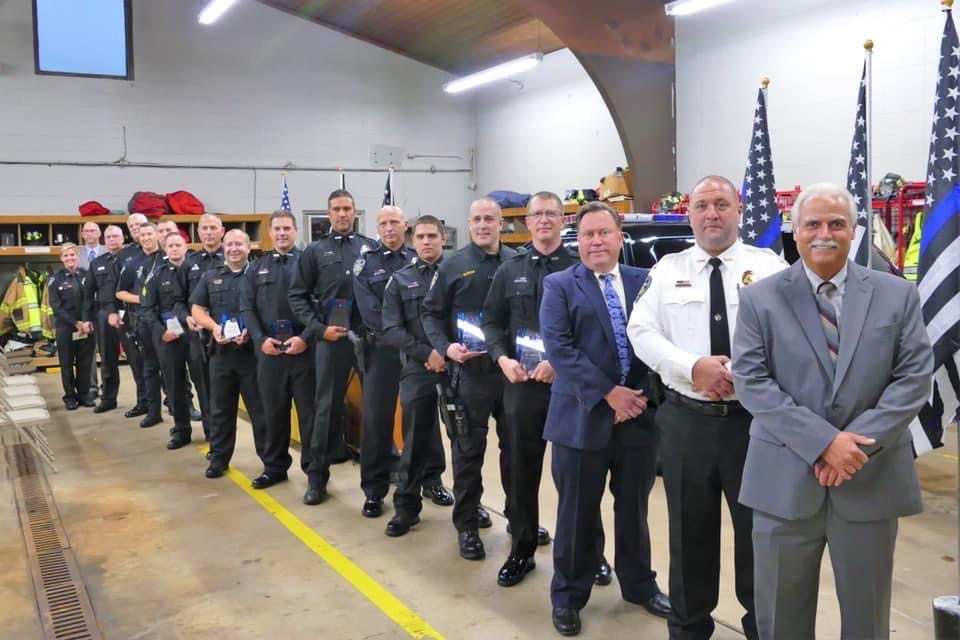 Members of the Perry Police Department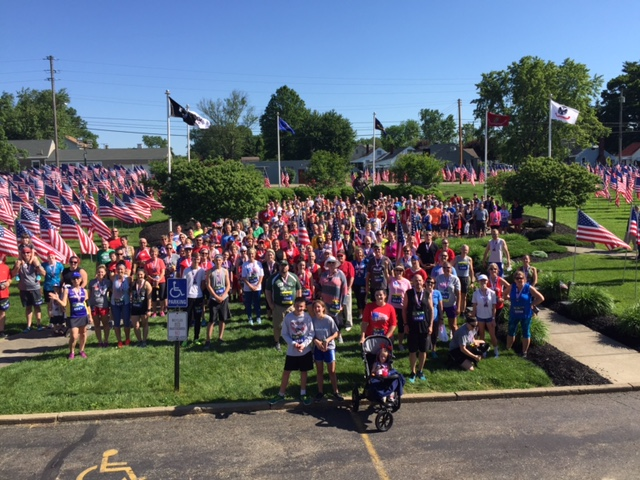 HERO 5K RUN/WALK MON. MAY 31, 2021
Operation: Flags of Freedom
The Perry Township Rotary Club and the Perry Township Fire Department have partnered in the purchase and distribution of complimentary File of Life medical and emergency contact information packets. To obtain a File of Life, Perry Township residents may call the Fire Administration office at 330-833-3865.
2021 ~ Welcome to your Perry Township website! You will find a plethora of information concerning the operation of our local government on this website and through various links. Perry Township operates under the laws of the state of Ohio as well as local resolutions, laws and policies intended to provide effective and responsive … Continued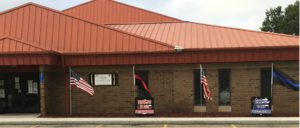 Phone #: 330-833-2141
The Perry Township Administration Office is the first point of contact for residents who have questions or concerns related to township matters. Personnel in this office serve as liaisons for the public to the Trustees and Fiscal Officer on daily township issues. The Administration Office is also the location of the Township Hall where Regular Meetings and Work Sessions are conducted.
Read More