Craig E. Chessler- Fiscal Officer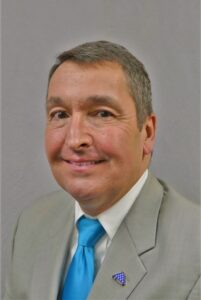 We are proud to inform you that Craig Chessler, former Perry Township Trustee for 28 years, has recently been elected as our Perry Township Fiscal Officer. Craig and his family have called Perry Township their home for several decades. Craig looks forward to serving the Perry Community in his new role as Fiscal Officer.
Craig works with the Trustees and Department Heads by assisting with the yearly budget, opens purchase orders when necessary, and provides monthly reports keeping the Trustees and Department Heads informed of their expenditures.
The 2021 financial reports can be obtained by contacting Craig Chessler at the Perry Township Administration Office at (330) 833-2141.Cchessler@perrytwp.com
Assistant Fiscal Officer~ Cindy Seybold currently handles the coding of invoices for payment, receipting of checks for deposit and assists the Fiscal Officer with payroll processing. It is a pleasure to have Cindy working at the Township Hall.
Craig and Cindy  work diligently together to serve the fiscal needs of the Township. If you have any questions or concerns feel free to call, e-mail or better yet stop by the Township Hall and say hello!