Police Department
Police Department Resources
Welcome to the Perry Township Police Department website. Our  department is a full service police department made up of highly trained professionals who are committed to serving and protecting the residents of Perry Township, and making this one of the safest communities in Ohio in which to live.  We have 24 full time officers, 1 part time officer, 2 records clerks, and 1 administrative assistant. We provide 24 hour police protection to the community.
All of our officers have the basic training required by the State of Ohio and all have attended an approved Ohio Peace Officer Training Academy. In addition to this training, many of our officers have received special training in drug interdiction, Interview and Interrogation, Community Oriented Policing, Identity Theft, Homicide Investigation, Crime Scene Management, Technical Traffic Crash Investigation, SWAT, Hostage Negotiation and much more.   Our promise is to provide you with a highly trained, professional police force that will provide you prompt and courteous service whenever you need us. We will manage our resources efficiently so as to better serve you, the Perry Township Community, with the absolute best police department money can buy.
On behalf of the entire staff at the Perry Township Police Department, thanks to all of you for the support and cooperation you provide to the police department on a daily basis.   If at any time you have questions or concerns about the police department please call 330-478-5121 or email Chief Michael T. Pomesky at mpomesky@perrypolice.com.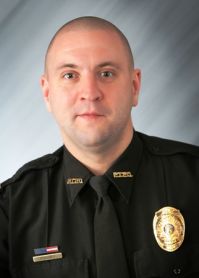 Chief Michael T. Pomesky
Perry Township Police Department
622 Genoa Ave SW
Massillon, OH 44646
(330) 478-5121
CALL 911 for Emergencies